Loading Please Wait...
Omozing
Looking for the best Personal Loan app for your money needs? Omozing is your new age personal loan app that offers flexible personal loans up to ₹10 Lakhs at competitive interest rates, no collaterals, with transparent and easy process.
Go to App Store
About App
Omozing is a simple loan application App by Aparampaar Finance Private Limited with a Reserve Bank of India registered NBFC Type-2 non-deposit taking license. The company is a regulated financial institution. Our website is www.Omozing.com Omozing provides personal loans from ₹10,000 to ₹10,00,000 with an Annual Percentage Rate between 15% to 39% on a reducing balance basis. Our loans have repayment tenures of 3 months to 24 months. Omozing is able to disburse loans nationwide in India. In summary, Personal Loan amount: From ₹10,000 to ₹10,00,000 Interest rates: From 15% to 39% per annum ( reducing balance method ) Tenure: 90 days to 24 months Processing fees : from 1.00% to 4.99% (Min Rs 500 + GST ).
Standard

Features List

Following are the list of features that are provided in omozing mobile application.
Google Signin Omozing App is a secure and reliable system for users to securely log in and access their account. This app offers SSO support, Multi-Factor Authentication, Passwordless Logins, Federation Services, and integration with other identity providers via openID Connect. It's best known for its ability to provide an easy-to-use authentication process that simplifies the user experience while still maintaining a high degree of security.
A loan application tracking app can be an invaluable tool for financial professionals. It allows them to quickly view and manage all their customer loan applications in one convenient location. The app can make the approval process easier by streamlining data from multiple sources into a single dashboard, allowing the user to visualize progress with loans, review applicant qualifications, and identify gaps or problems before approval is granted. It can also send automated notifications and reminders to customers, keeping them up-to-date on the status of their loan. With its advanced features like automatic document storage, e-signatures, and full fraud detection capabilities, a loan application tracking app can help streamline processes and enable financial advisors to make safe and informed decisions.
The Improve Credit Score Omozing App is designed to take the complexity out of managing your credit score. With its intuitive design, the app provides users with an easy-to-understand overview of their current credit score, as well as personalized recommendations on how to improve it over time. Features include tips and strategies to boost credit scores, alerts when suspicious activity occurs on a credit profile, access to repayment and financial planning tools, real-time simulations of different payment scenarios and more. With these advanced features and its user-friendly design, the app allows users to stay informed about their credit standing and work towards improving it in no time.
Omizing app is offering a range of features that can help users assess their financial wellness and make informed decisions. Through the application, users can track their income, property, liabilities and net worth over time to gain insights into how their finances are changing. The app also provides budgeting and forecasting tools so that users can plan for their future ahead of time. Additionally, advanced analytics give multiple views on financial performance, helping monetary decisions include better judgement. Omizing's detailed calculation features take the guesswork out of evaluating financial situations - providing data-driven results in an easy-to- read format - allowing users to spend less time crunching numbers and more time understanding their finances.
App Screens
Our experienced team of bankers does personalized repayment options of EMIs customized to your unique financial situation and your money needs. Our focus is Your Financial Wellness.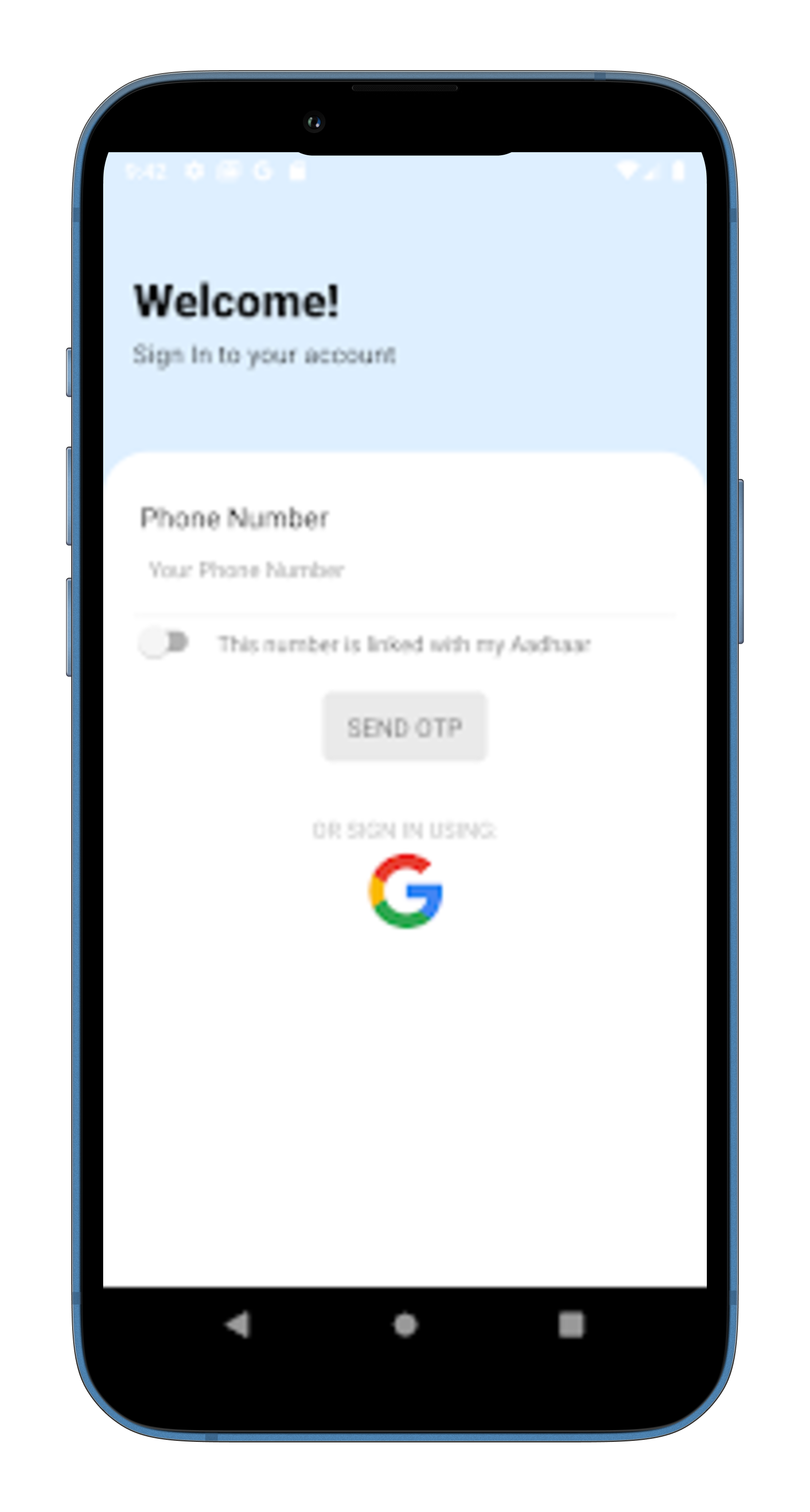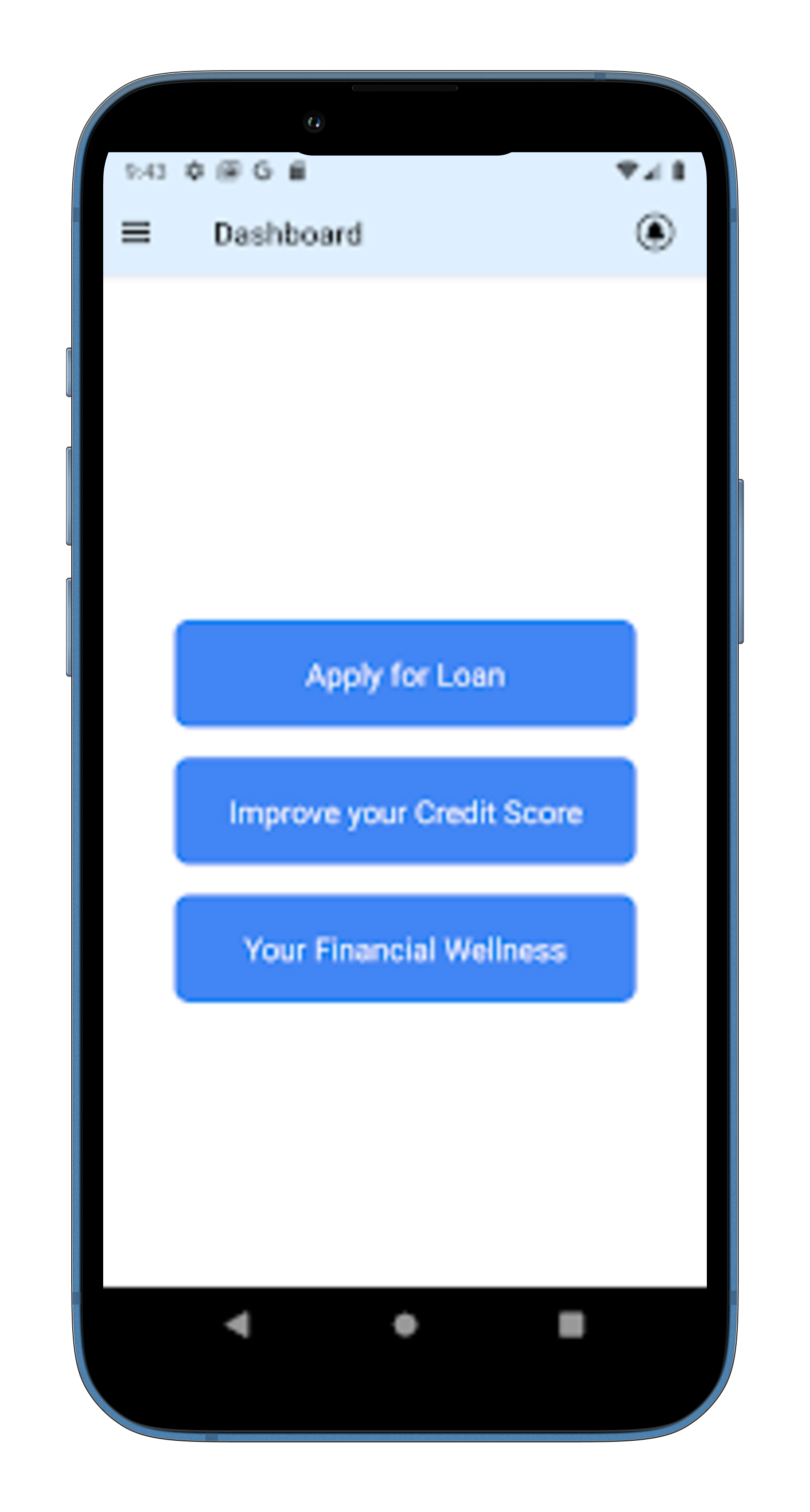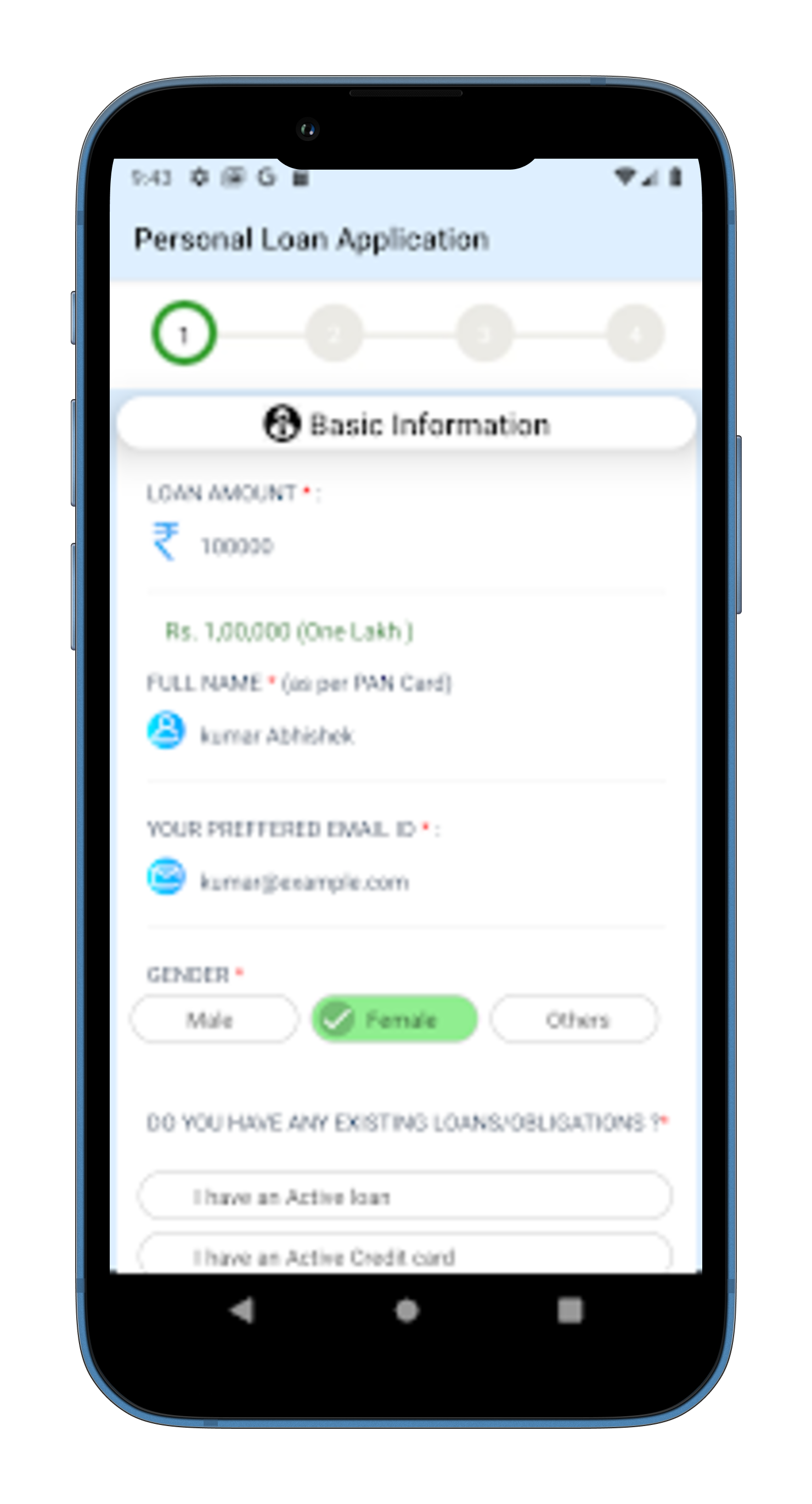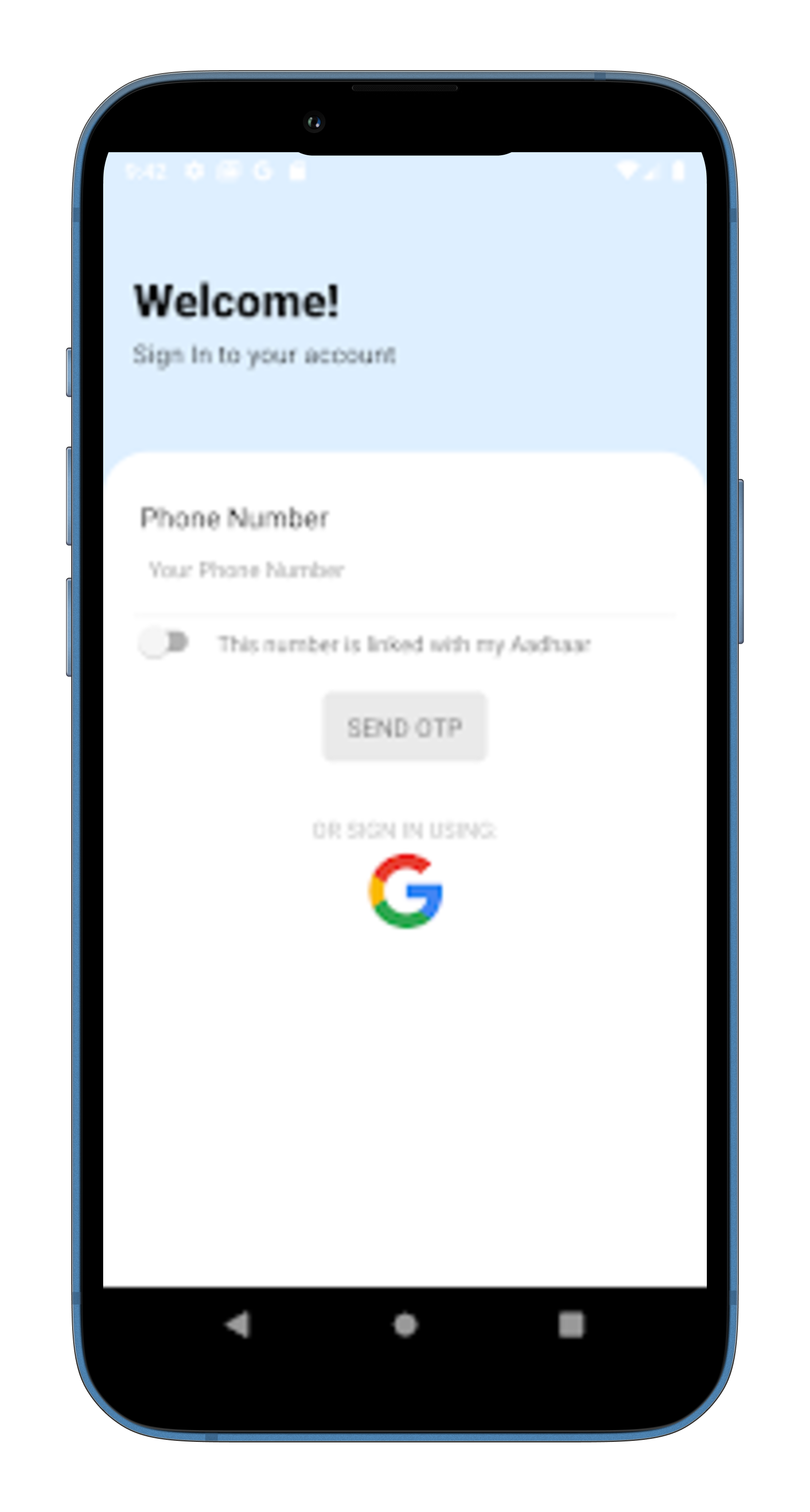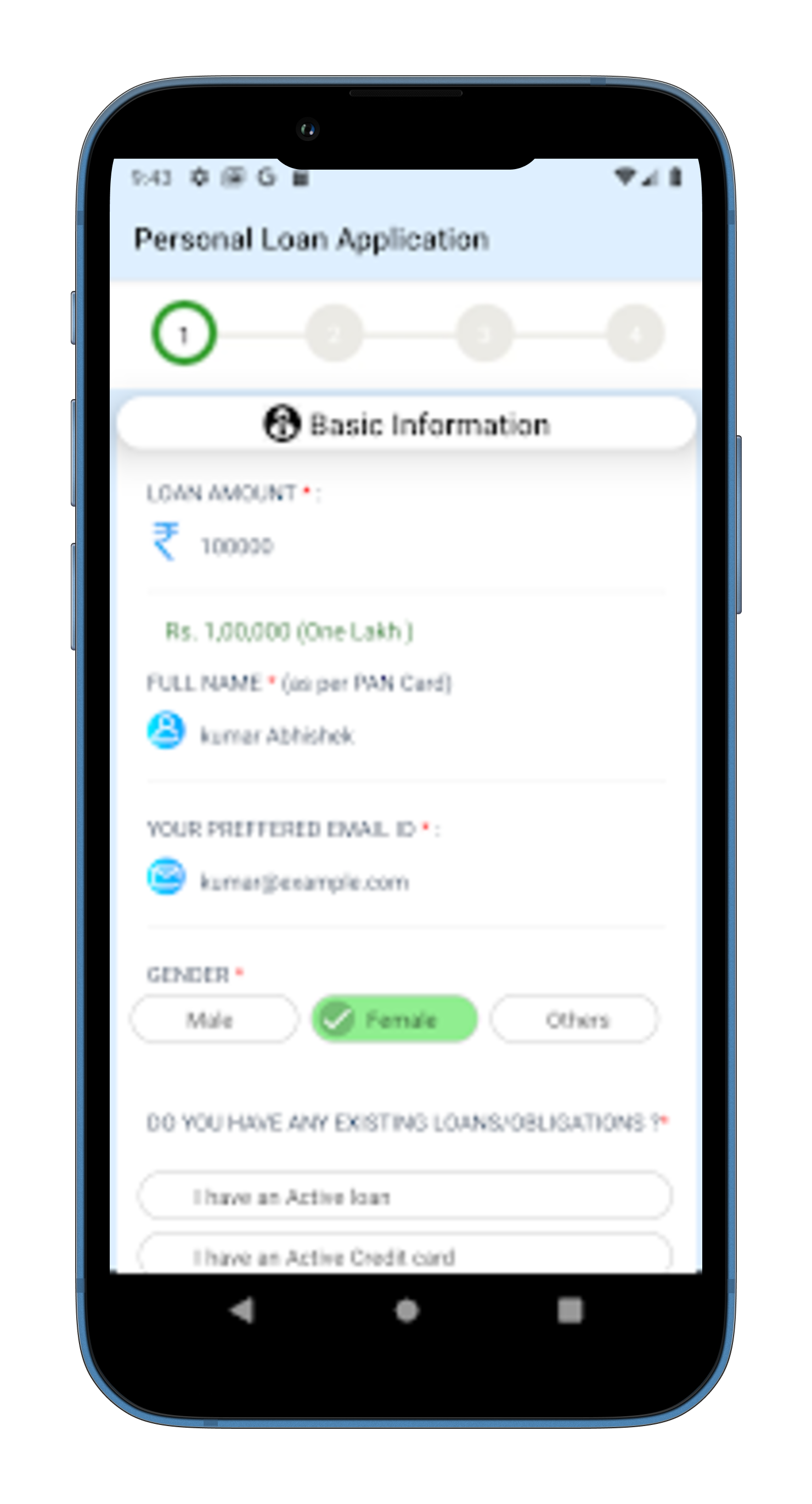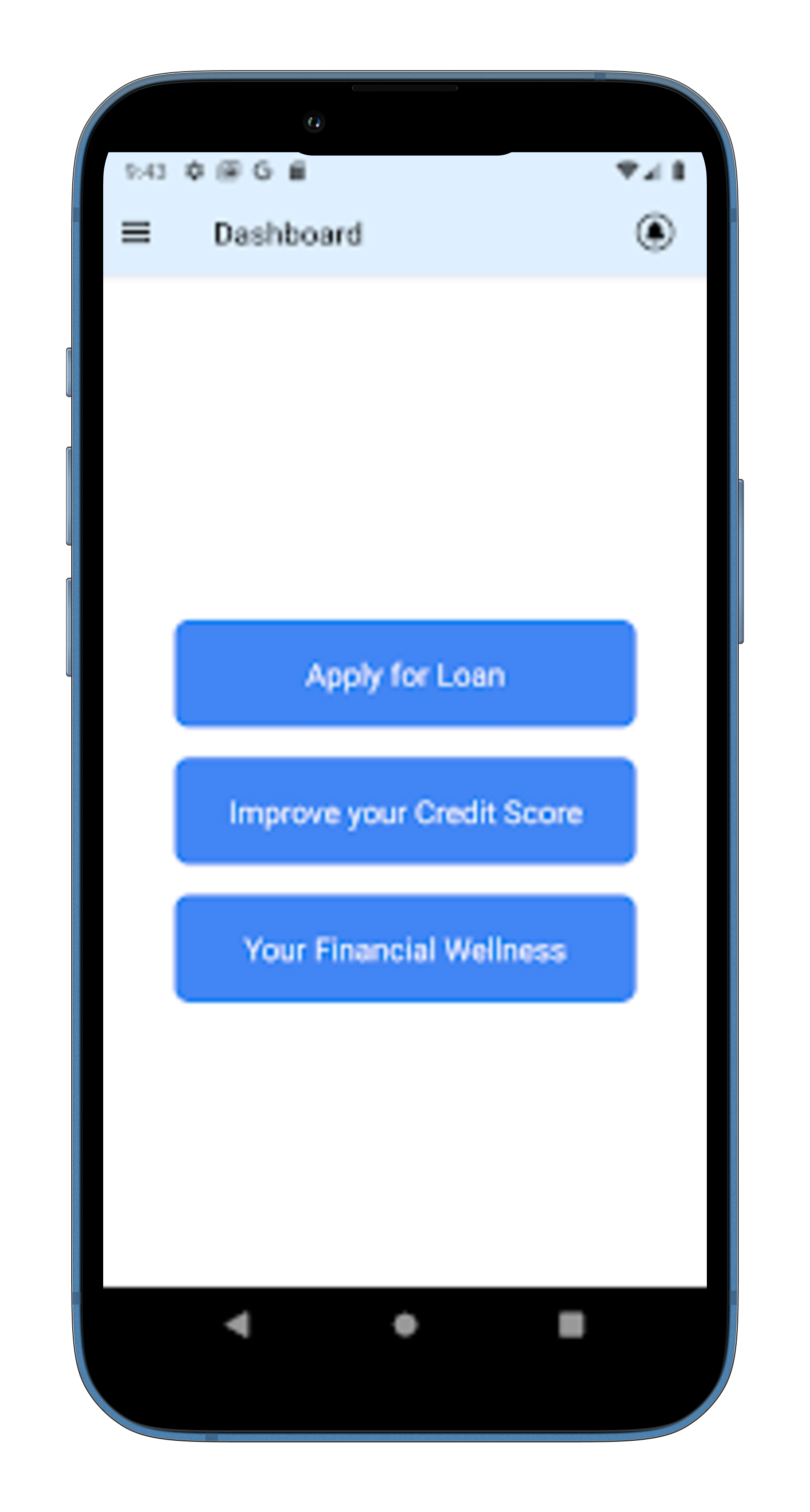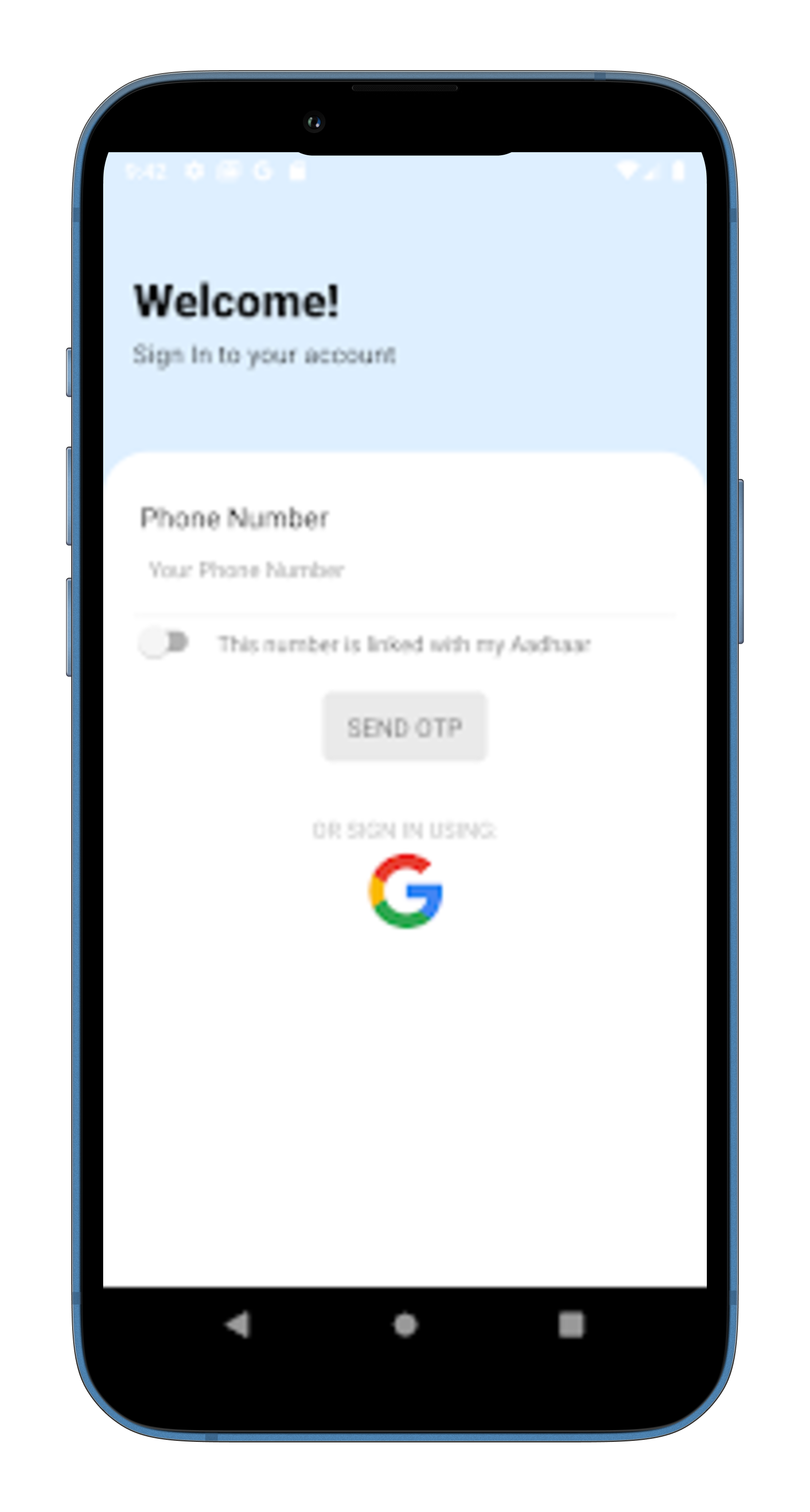 Client's Need
Client had an idea where they want to develop an mobile application where customers get personal loan by filling up the serveral related forms.
And after that customer will eligible to get indian rupee 10 lakh loan at competitive interest rates, no collaterals, with transparent and easy process.
Our Solutions
According to client need we go through the different process for the application development so that at the end we'll replicate exact same solution which match with the client's idea.
After selecting the process of the development we started actual development which included all of the necessary features that client asked which must be included in loan mobile application where we added four different phase after going through the all sections customer will be eligible to get loan.