Loading Please Wait...
Leading Software Development Company For The Banking & Finance Sector
Any and all businesses in the Banking & Finance industry can benefit from our software development services to boost and increase their agility, cost leadership, operational efficiency and more.
Our team of offshore software specialists create cutting-edge banking and financial systems and applications, including payment gateways, blockchain wallets, and other essential features.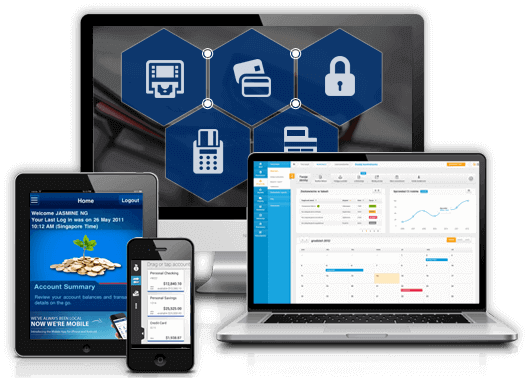 Our Areas Of Expertise In The Banking & Finance Industry
Clients across the world can benefit from our customisable and comprehensive applications to run their businesses smoothly.
Big Data Analytics
Advanced data analytics tools and analysis help our clients improve their user experience and customer satisfaction by facilitating better creation of strategies and boosting reputation management.
ChatBot Development
Our high-performing and advanced chatbots not only enhance user and customer experience but they improve workflow by automating transactions and other banking processes.
Blockchain
Blockchain technology solutions help to achieve secure payments, better contract management, secured personal identity and increased brand loyalty and security.
Banking & Finance Software Development Solutions
We provide business solutions that are well-suited to your business goals and needs. This is possible due to the expertise of our financial app development teams.
Asset Management Apps
Users can efficiently and easily inspect, view, look through, manage and protect their assets through our powerful, high-performance and data-intensive transaction applications.
Enterprise Finance Software
We design applications for financial businesses that help your organizational workflow and operations as well as your ability to serve your customers.
Banking & Finance Software Development Services
We offer dependable and reliable software services and applications that give our clients benefits like increased sales and revenue, improved return on investment, quick and effective results and more.
Efficient Banking UX/UI
We create interactive and easy-to-use user interfaces and user experiences that enhance customer use and experience. We use front-end languages like HTML, CSS and JavaScript to build them.
Quality & Security Adherence
To ensure the quality and security of the application and its data contents, our team of developers make use of network security features like OTP, SSH File Transfer Protocol, SSL/TLS, MFA, SSO, and TCI/IP.
Dedicated Team
As one of the leading software development companies in the country, we house some of the best minds in the IT industry including talented banking & finance software app developers & testers.
Guaranteed Innovations
As an IT company, we evolve with the times and technologies. On top of our own business goals, we are driven to innovate and use it in our product development. We make use of technologies like AR/VR, AI/ML, and blockchain in our product development processes to infuse innovation.