Loading Please Wait...
Custom Software Development Services For The Healthcare Industry
With our digitally smart healthcare solutions services, we aid the transition to digital healthcare that ensures improved outcomes. To allow the best quality of next-generation healthcare software solutions, we make use of the best technologies including web and mobile.
With our healthcare knowledge, we hope to assist healthcare professionals of all specialties and levels in creating cutting-edge medical solutions.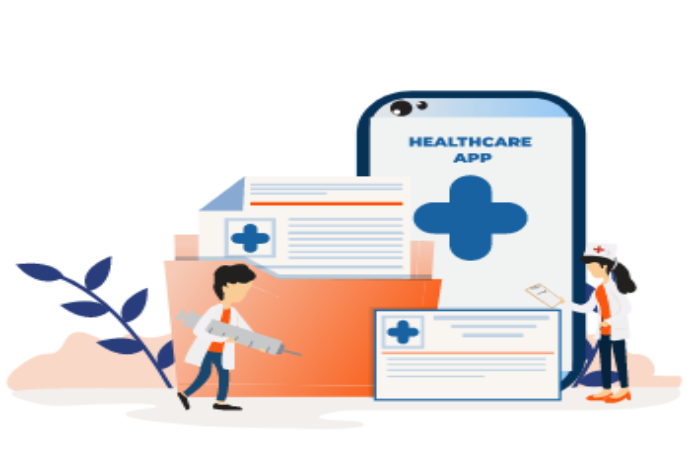 Special Healthcare services
We build comprehensive and complex applications that aid the healthcare industry around the world.
Clinical Workflow Automation
We help healthcare professionals and providers improve their workflow by providing them with software that helps automate and quicken their daily manual and repetitive tasks.
Data Analytics
Our team analyses and interprets large amounts of unstructured data for non-IT users to help them make sense of it.
IoHT Solutions
Our expert team helps with the maintenance and monitoring of medical devices, systems and equipment that make use of the online network as part of their functioning.
Remote Care
We facilitate real-time telehealth solutions by providing remote emergency care.
Integration
We help in the integration of older legacy systems with newer applications and facilitate their compatibility.
Compliance Fit
Our expert team aids in the creation and installation of HIPAA-compliant data storage in an architectural design that is scalable as well as flexible.
Healthcare Software Solutions we offer
To assist hospitals, clinics, health systems, and other providers in enhancing patient care, balancing costs, protecting PHI, and more, we provide specialised healthcare solutions.
Healthcare Business Solutions
To help facilitate the business side of things, we provide custom BI solutions and services that are created according to the needs and objectives of the healthcare provider.
Digital Transformation Solutions
We help healthcare professionals and providers with services that help them easily transition to digital healthcare. We help them in improving their level of care through better outreach and communication.
Medical Image Analysis
In order to efficiently evaluate data and provide thorough and useful information on patient health, we develop medical image analysis software utilising ML technology.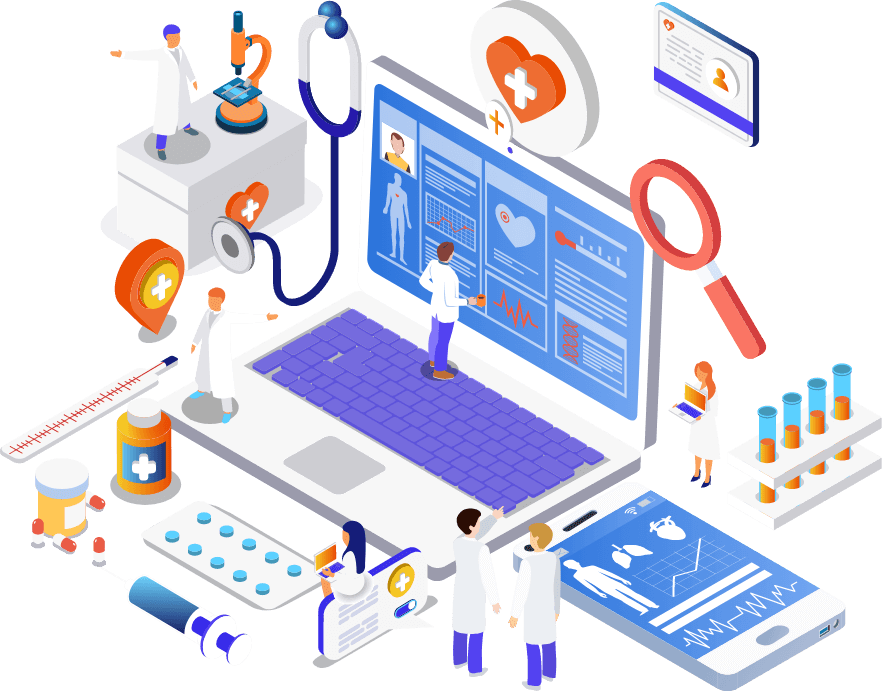 App Development Services We Offer For Healthcare
With KAVObits, you get a chance to hire well-trained and experienced teams of app developers that get you quick results, improved return on investment, swifter response times as well as innovative results. we provide dependable applications for the healthcare industry.
Expertise In Big Data & BI
To increase the efficiency of workflows, we help in transforming heterogeneous data into customisable formats that are easy to understand for non-IT medical professionals.
Healthcare Domain Knowledge
We help in facilitating compatibility and operability across all the areas of the healthcare organization without 17+ years of experience in EHR, telehealth, and financial systems.
Extensive Mobile UX Expertise
A great user experience is of utmost importance in the healthcare industry due to the nature of the work and we create just that through our multi-screen solutions.
Data Security & Privacy
We help to ensure that the security and privacy of the organisation and the data are maintained and we also ensure full compliance with the required industry standards, including HIPAA.
Regulatory Standards & Compliance
We make sure that your Prognostic and Health Management (PHM) system is in compliance with all the necessary standards and regulations.
100% Transparency
We help your organisation maintain all the required healthcare data privacy regulations and standards.